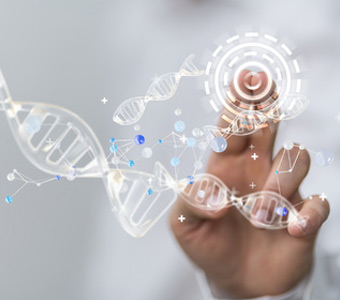 Perlingual glutathione 100 mg
Glutathione - the most important and effective endogenous antioxidant - needs no introduction. It is quite simply the body's first line of defence against oxidative stress and a number of xenobiotics (exogenous toxins such as benzenes, heavy metals and pesticides) which are constantly attacking our cells and enzymes. The accumulation of oxidative damage is the most widely accepted biochemical mechanism involved in ageing and in the deterioration in physiological function associated with it. There is a direct correlation between ageing and decreased intracellular concentrations of glutathione, as well as a strong correlation between increases in these concentrations and improved survival rates. Scientists are now convinced that optimal levels of glutathione are essential for supporting the immune system, protecting and detoxifying the liver, minimising the risk of chronic disease and promoting longevity.
¤ Unfortunately, it is difficult and expensive to increase blood levels of glutathione orally. The human intestine contains considerable amounts of an enzyme, gamma-glutamyltranspeptidase, which degrades glutathione as soon as it is ingested! To date, the only way round this has been to ingest large quantities of glutathione, preferably in combination with other antioxidants which - as much as possible - help maintain it in its reduced state. In this way, at least some glutathione reaches target cells, see our product) .. but it's a somewhat costly (glutathione is one of the most expensive nutrients) and arbitrary approach.
¤ However, human studies have shown that glutathione absorption is significantly increased when it is placed in the mouth, between the cheek and the tongue. In fact,an oral dose of glutathione taken three times a day will restore normal blood and cell levels within a few hours. Perlingual and oral absorption is the fastest, most effective and economic method of administration available.
¤ So, with the introduction of Glutathione chewing gum, SuperSmart is offering a particularly important and innovative (and world-first!) supplement - for the first time, it is now possible to restore the central element of the body's antioxidant defence system to optimal levels, in a safe and affordable manner!
To increase levels of glutathione in the body, two precursors of this antioxidant are also available from the SuperSmart catalogue: and . A number of studies have shown that depletion in glutathione may also be reduced by the action of the potent antioxidant R-alpha-lipoic acid. This is often combined in anti-ageing medicine with (DMAE), an acetylcholine precursor known for its neuroprotective effects.
Composition
Daily serving: 3 tablets
Nombre de doses par boîte: 20

Quantité
par dose

Reduced glutathione
300 mg
Vitamin C
198 mg
Other ingredients: Acacia gum, sorbitol, orange flavour, sucralose.
Directions for use
Adults. Suck one to three tablets a day, or more if required, or advised by your therapist. Each suckable tablet contains 100 mg of glutathione and 66 mg of vitamin C.