Gut Health Supplements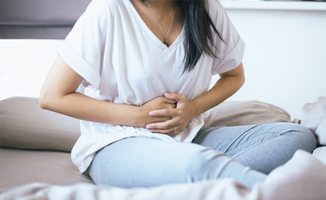 Do you suffer from bloating, digestive problems or a gut flora imbalance? Or even stomach aches, vomiting or diarrhoea? There are many potential causes: , antibiotics, the contraceptive pill, cortisone, hormonal changes and, of course, poor diet. Excess sugar and insufficient fibre, for example, can exacerbate digestive upsets.

Fortunately, there are a number of solutions. The first recommendation for improving day-to-day health is to adopt a healthy lifestyle and eat a balanced diet. This can be topped up by taking dietary supplements designed to improve food transit and the gastrointestinal system in general. Why not take a look at some of our key products in this area such as Digestive Enzymes, a 100% vegetarian supplement conceived to compensate for any deficiencies. Or DGL, an extract of deglycyrrhizinated liquorice root, or Mastic Gum for relieving stomach pain and promoting healthy digestion and fresh breath.
© 1997-2019 Fondation pour le Libre Choix. All rights reserved
© 1997-2019 Fondation pour le Libre Choix. All rights reserved

x