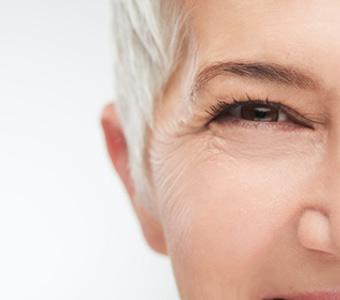 Smart Eyes™
Smart Eyes™ is a formulation developed specifically to provide, direct to the eyes, the potent concentration of antioxidants, anti-glycation agents and lubricants they need:
¤ Smart Eyes™ contains a specific and expensive time-release form of carnosine, N-Acetyl l-Carnosine, which can reach both aqueous and lipid compartments of the eyes and protect them from light-induced damage.
¤ It has been shown that the use of eye drops containing 1% N-acetyl L-carnosine represents an effective way of preventing, and possibly treating, the development of senile cataracts. Smart Eyes™ also contains two lubricants (hydroxypropylmethylcellulose and glycerin) approved by the FDA for ophthalmological use. These lubricants play a synergistic role and protect against dry eye and irritation, particularly that caused by wind or sun.
¤ The new Smart Eyes™ packaging in 5 ml bottles significantly extends the life of the product and reduces oxidation and exposure to bacteria.
Composition
1% glycerine (lubricant), 0.3% hydroxypropylmethyl cellulose (lubricant), 1% N-acetyl L Carnosine, boric acid, citric acid, potassium bicarbonate, purified benzylic alcohol, sterilised water (ophthalmic quality isotonic solution, PH 6.3 to 6.4).
Directions for use
Place one or two drops in each eye every day.
For ocular problems, increase this dose to four times a day. Tilt the head back and place one drop in the eye, then close the eye gently.
Do not open the eye, even to blink, for one minute. Repeat with the other eye, twice if necessary. Only open one bottle at a time.
Once opened, refrigerate (do not freeze) the bottle and keep it for 20 days max. Unopened bottles may be stored at room temperature . Seal the bottle carefully after each use.