Minerals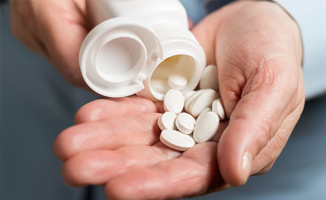 Just as are essential for human health, so too are minerals. There are two distinct types of mineral (food or non-food): macro-elements, which are present in the body in large amounts – in the region of tens of grams, and trace elements, which are present in much smaller amounts - just a few grams. All of these minerals have multiple functions within the body including: regulation of muscle tone, bone mineralisation (largely dependent on phosphorus and calcium in bone tissue), regulation of blood glucose via support for the hormone system, as well as for organs such as the liver, pancreas and primarily the kidneys, and fluid balance which is also a physiological function.

Orotates are the mineral salts of orotic acid, an endogenous produced during metabolism of the nucleic acids DNA and RNA. Orotic acid is also found in small amounts in foods such as whey, yogurt, carrots and Jerusalem artichokes. Dr Hans Nieper believed that orotic acid is a component of a natural system of electrolyte carriers that distribute minerals throughout the body. Indeed, orotic acid significantly increases their bioavailability. Discover our diverse range of dietary supplements rich in minerals and vitamins.
Why supplement with minerals?

Current dietary models do not always meet the nutritional needs of all individuals, particularly those for minerals. Given that bioavailability of minerals declines as we get older, the situation is only exacerbated with ageing; recommendations can become complex and there is a need for personalisation. Indeed, a number of studies showed that intake of magnesium, zinc, selenium and chromium in older people was lower than recommended amounts, unlike iron intake which was generally adequate (recommended daily amounts of iron are lower for women over 50 because menstruation ceases after the menopause).

This decline in intake is worrying because minerals play a role in all the body's vital activities, particularly maintaining . Fortunately, improvements in diet can be backed up by supplementing with mineral salts, which have been repeatedly shown to offer benefits in preventing and combatting and infection. In addition, maintaining optimal mineral levels may be crucial for brain function and preventing brain diseases such as Parkinson's or Alzheimer's disease.

© 1997-2019 Fondation pour le Libre Choix. All rights reserved

© 1997-2019 Fondation pour le Libre Choix. All rights reserved

x