Weight Loss Supplements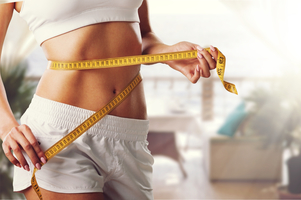 Overweight and obesity are health problems prevalent in the developed world. No nutritional supplement can replace a healthy, balanced diet, particularly in terms of fats and carbohydrates, or regular exercise. However, supplementation can make a difference by acting on a number of complementary metabolic pathways:
a) thermogenesis: certain nutrients (Metadrine) help raise Basal Metabolic Rate thus enabling more calories to be burned for no extra effort;
b) appetite control: when we eat less, we put on less weight. Some nutrients help induce a feeling of satiety or reduce hunger pangs (Hoodia, Appetite Control Formula);
c) limiting fat absorption during digestion (Green Coffee extract, Super Chitosan, CLA);
d) directly targeting visceral fat (Viscerox);
e) combining these different approaches in synergistic formulations (Weight Loss Formula).
© 1997-2019 Fondation pour le Libre Choix. All rights reserved
© 1997-2019 Fondation pour le Libre Choix. All rights reserved

x