Nutritional Supplements for Sports & Endurance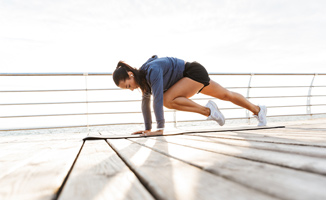 Need energy and motivation for training sessions? Or maybe you're involved in competitive sport requiring intensive preparation and physical exertion? Or perhaps you just want to increase your stamina? And you're keen to find the best way of optimising your performance. Whether you take part in individual or team sports, such as marathon-running, swimming, cycling or football, or simply belong to a gym …

Discover our comprehensive range of dietary supplements and sports nutrition products, aimed at bridging any deficiencies in minerals, vitamins and antioxidants. Products such as Beta-Ecdysterone, a powerful and natural anabolic steroid, D-Ribose for maintaining energy and facilitating recovery, or L-Carnitine for ensuring energy metabolism. Products that will help you improve your physical performance, increase your speed and stay in tip-top form.
© 1997-2019 Fondation pour le Libre Choix. All rights reserved
© 1997-2019 Fondation pour le Libre Choix. All rights reserved

x