Adaptogenic Herbs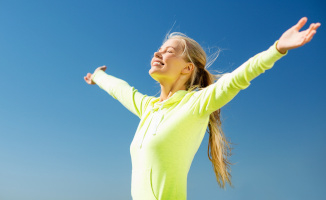 Adaptogen plants have been used for decades in traditional Chinese medicine to increase the body's ability to overcome stress, whether temporary or chronic. After the Second World War, the Russian scientist Lazarev demonstrated that consumption of certain adaptogen plants slowed down and may provide protection against infectious disease.

Nowadays, these plants are increasingly popular for their therapeutic effects. They provide the basis for a great many products including Adaptix, a blend of eight extracts of adaptogen plants, which enable the body to withstand and more effectively. Another is Super Ashwagandha which is highly concentrated in its active ingredient.

One of the most renowned plants in Asia as well as in the West is Panax ginseng. The plant's root is recognised for its pharmaceutical properties. Also, did you know that 'Panax' comes from the Greek word 'pan', meaning 'all' – in other words, it is considered a panacea or cure-all.
© 1997-2019 Fondation pour le Libre Choix. All rights reserved
© 1997-2019 Fondation pour le Libre Choix. All rights reserved

x