Supplements For Mental Health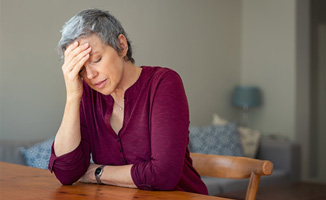 Mood disorders, , lack of motivation, a moment of depression. Perhaps you are gradually losing pleasure in life, having feelings of guilt or simply finding it difficult to accept the ageing process. Everyone can go through times when depression seems to be taking hold, and as numerous studies show, the reasons can be many and varied. Statistically, France's apparent unhappiness is placing it among the highest consumers of anti-depressants.

The first step should of course be to seek help from a therapist. But it is also important to prevent the risks in the first place, by taking specific dietary supplements. SAM-e is an excellent methyl donor and pluripotent substance which acts on the liver, and . It has quite a reputation across the Atlantic, especially for its benefits for arthritis. And 5-HTP is a metabolite of the tryptophan which stimulates production of serotonin, the happiness and well-being neurotransmitter.
© 1997-2019 Fondation pour le Libre Choix. All rights reserved
© 1997-2019 Fondation pour le Libre Choix. All rights reserved

x