Blood Sugar Control Supplements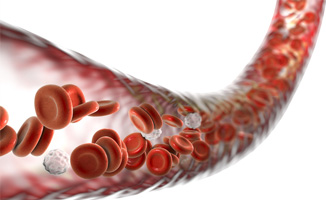 What is blood sugar and what role does it play in the body? Glycemia is the concentration of glucose in the blood. Blood glucose levels fluctuate throughout the day, too high or too low blood sugar levels lead to various diseases. Diabetes is a chronic disease that occurs when insufficient insulin is produced by the pancreas and the body has difficulty using it correctly. Different types of diabetes exist and numerous illnesses relate to them, such as hyperglycemia and hypoglycemia. Fortunately, solutions exist to properly regulate one's blood sugar levels.

We can prevent and treat these diseases by adopting a healthy lifestyle and by improving eating habits. The use of specific plants, spices and dietary food supplements can significantly improve your health and reduce your diabetes. Check out our product Anti-Glycation formula that acts from the cell to the whole body, by limiting the aging effects of glycation. Finally, Carbo Defense will enable you to control your weight, to avoid cardiovascular diseases and fight the effects of aging.
© 1997-2019 Fondation pour le Libre Choix. All rights reserved
© 1997-2019 Fondation pour le Libre Choix. All rights reserved

x