FREE delivery on orders over $25
Blood Sugar Control Supplements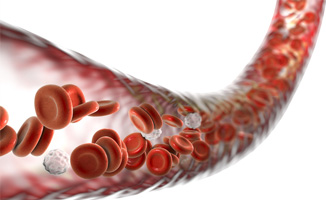 Are you looking for natural, innovative solutions to lower your blood sugar or cholesterol levels? Do you want to do everything possible to minimise your cardiovascular risk? Discover our range of the best dietary supplements for reducing hyperglycemia and combatting hypercholesterolemia.
These outstanding products all contain exceptional micronutrients, in their most effective forms to maximise their uptake by the body. They represent important aids to regulating blood sugar and cholesterol levels without the risk of side-effects.
Topping the list are Berberine 500 mg and Gymnema sylvestre, two star products from Ayurvedic medicine, with blood sugar-lowering effects much-prized by our customers, as well as Red Yeast Rice Extract, a highly-popular natural alternative to statins for fighting hypercholesterolemia.
Blood sugar control supplements to help improve your health
If you're looking for the right diabetes supplements to improve your health and regulate your blood sugar levels more easily. You'll see a difference when you add these blood sugar control supplements and anti glycation supplements to your existing regimen, which can help further alleviate the effects and prevent potential complications with diabetes. These supplements will help you get more from your diet in the long run.
© 1997-2023 Fondation pour le Libre Choix. All rights reserved
© 1997-2023 Fondation pour le Libre Choix. All rights reserved

x


ok