Black Week !
10% off on the whole website with code
BLKDAY23
FREE delivery on orders over $25
Eye Health Supplements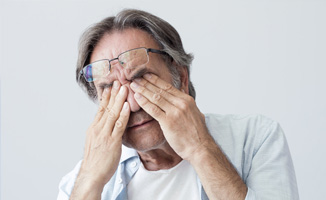 Looking for a natural product to optimize your eyesight or reduce your hearing loss? Keen to find a way of maintaining your auditory and visual function over the long term? Supersmart can help, with a range of the best supplements available for vision and hearing.
Each of these products helps to both optimize visual and auditory function and slow down the effects of aging. Supplements designed to support visual function generally contain high-quality, natural-source carotenoids and other antioxidants which are known to reduce retinal and macular aging. Macula Plus, OptiVision and Lutein 20 mg are our most popular products in this category. Supplements aimed at hearing problems, such as Hear Loss Formula, work in a different way: they're designed to improve circulation in the inner ear and prevent death of the ear's ciliated or hair cells.
Preserve Your Vision with Natural Eye Care Supplements
When you buy eye care vitamin supplements here at Supersmart, you can add them to your diet to maintain good eye health and eyesight. There are many different natural eye care supplements out there you can try, with a wide selection available here at Supersmart.
You'll find plenty of healthy eye care dietary supplements that can help you preserve your eyes for many years in addition to a wide range of other supplements available from us. Browse through our selection today and find what you need to maintain a healthy diet and lifestyle.
© 1997-2023 Fondation pour le Libre Choix. All rights reserved
© 1997-2023 Fondation pour le Libre Choix. All rights reserved

x


ok