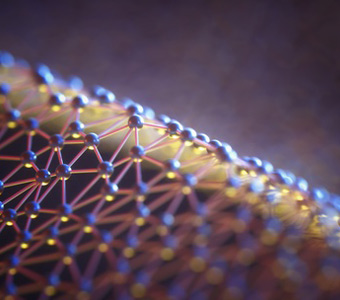 PS 100
Phosphatidylserine (PS)
is an essential lipidic component of the cerebral cellular membranes. Aging, stress and oxidation alter these delicate membranes. This alteration, associated with aging, results in a deterioration of cognitive capacities and memory.
The mechanisms by which PS acts are varied:
It helps to maintain cellular membranes flexible and permeable.
It contributes to increasing the number of receptor sites of the neurotransmitters.
It stimulates the production of acetylcholine and dopamine.
It helps restore the plasticity of the synapses.
It improves the cerebral metabolism of glucose.
Recent studies show that
a supplementation in PS helps to prevent and even stop this deterioration
. One of the most significant studies was carried out under the direction of Doctor T. Crook of the "Memory Assessment Clinic" in Bethesda, Maryland. This double-blind, multicenter study was led simultaneously at Vanderbilt University, Stanford University School of Medicine and in Italy. In this study, 149 patients between 50 and 75 years of age received during 12 weeks, either 100 mg of PS three times a day, or a placebo. At the end of three weeks, the supplemented patients made significant progress in three essential variables: remembering names and faces, learning new names and faces and visual recognition. The more severely affected patients showed the greatest improvement. Moreover, other improvements were noted: a better ability to memorize telephone numbers and the position of certain objects, more concentration in reading and conversation. Some of this progress lasted up to four weeks after the supplementation was stopped, thus suggesting a basic contribution of PS in the treatment of cognitive deficiencies.
On the basis of the improvements obtained, Dr. Crook calculated that "the cognitive clock" of the participants had been turned back 12 years, a result of really significant magnitude. Several other studies have reached the same conclusion: PS supplements can improve learning, memorizing, cognitive capacities, cerebral concentration and other functions.
Composition
Daily serving: 3 capsules
Number of servings per bottle: 20
Quantity per serving
Phosphatidylserine (from 1500 mg of phospholipidsto 20% phosphatidylserine)
300 mg
Other ingredients: vegetable oil.
Each 500 mg softgel provides 20% (100 mg) standardised phosphatidylserine.
Warning: Contains soya lecithin.
Directions for use
Take from 1 to 3 softgels daily with meals.