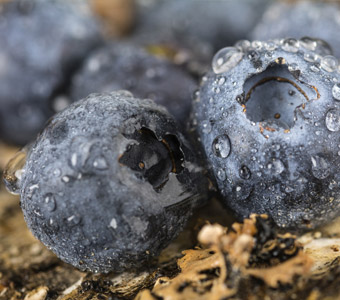 Bilberry Extract 100 mg
Bilberry extract has become one of the most widely-used supplements in the world for maintaining normal vision, improving micro circulation in the eye and for relieving tired eyes due to a number of studies that have demonstrated the powerful antioxidant action of anthocyanosides in this supplement.
What benefits are associated with Bilberry Extract?
Bilberry extract supplements (Vaccinium myrtillus fructus) and the antioxidant bioflavonoids (anthocyanosides) present in bilberry help:
Night vision acuity;
Speed up the eyes' ability to adapt to darkness and recover from dazzle;
Synthesise sufficient rhodopsin (a protein essential for night vision);
Protect ocular tissues from exposure to light (including television and computer screens!);
Improve circulation in the microcapillaries which criss-cross the eye.
Composition
Daily serving: 2 capsules
Number of servings per bottle: 45
Quantity per serving
Bilberry extract (Vaccinium myrtillus) standardised to provide 25% anthocyanosides
200 mg
Other ingredients:Acacia gum, rice bran.
Each vegetarian capsule contains 100 mg bilberry extract (vaccinium myrtillus) standardised to provide 25% anthocyanosides.
Directions for use
Take one capsule twice a day before meals (or more, if required, or advised by your therapist).