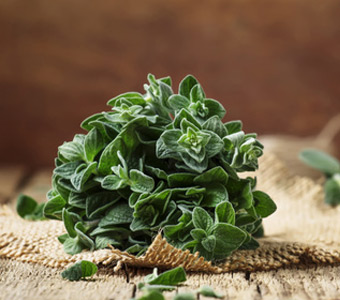 Oil Of Oregano Supplement
Oil of oregano is extracted from oregano (Origanum vulgare), an aromatic, Mediterranean plant traditionally used to boost digestive, respiratory and joint function. One tonne of oregano is needed to produce 15-30 liters of oil. At the height of Islamic civilization, it was already being used by doctors to treat infectious diseases.
What do studies show about Oil of Oregnao?
Oregano oil contains, in particular, a phenolic compound called carvacrol, known for its broad-spectrum, anti-infective properties, thus making it a highly effective anti-viral, anti-fungal, anti-bacterial and antiseptic agent. A number of in vitro studies have shown that oil of oregano and carvacrol are able to kill a wide range of bacteria and fungi. Over 30 studies have been published on the anti-microbial properties of oil of oregano. In particular, they have shown that:
Oil of oregano inhibited, in vitro, 19 of the 25 bacterial strains investigated, exhibiting a good effect against a further four and failing to prevent the growth of only two;
Carvacrol demonstrated, in vitro, anti-fungal properties against Candida albicans and experimentally-induced oral Candida in immuno-deprived rats, suggesting it may represent an effective treatment for oral Candida;
When tested on the yeast model Saccharomyces cerevisiae, the surface of treated cells was significantly damaged by oil of oregano;
In mice, oil of oregano was more effective than an antibiotic at fighting staphylococcus aureus infection. It also protected against infection in animals injected with Candida albicans;
Even at a relatively low dose, oil of oregano is as effective against staphylococcus bacteria as antibiotics such as penicillin, streptomycin and vancomycin; it may therefore represent an effective treatment against antibiotic-resistant bacterial infections.
Composition
Daily serving: 3 sofgels
Number of servings per bottle : 40

Quantity
per serving

Oil of oregano standardised to provide 70% carvacrol
135 mg
Other ingredients: Sunflower oil.
Directions for use
Take one to three capsules a day or as advised by your therapist.