Immune system strengthening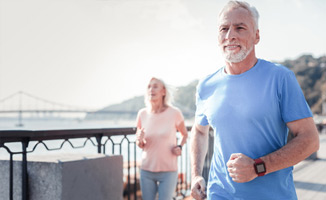 Are you keen to boost your immune defenses in order to prevent infections? Perhaps you're feeling fatigued and are looking for natural ways to reenergise your body? Supersmart offers a range of the best dietary supplements for supporting the immune system and fighting fatigue.
Why is it that some people fall ill while others manage to fight off infection? It's all down to their immune system, of course. There are many factors influencing how well the body responds to daily attacks: our quality of sleep, exposure to stress, physical fitness, and most importantly, our diet. A number of micronutrients, such as zinc, selenium, vitamin C and a wide variety of phytonutrients (rosavin, AHCC, artepillin C, …), can help make our immune systems more effective.
Don't miss out on our most popular products: Green Propolis, a natural and incredibly bio-rich antibiotic, Rhodiola rosea, an adaptogen which boosts the body's resistance, and Adaptix, a formula containing the most energising plants documented by the scientific community. There are two other products that also merit your attention: Bacillus subtilis, an anti-infectious probiotic, and Kyolic One per Day, a major classic for boosting the immune system.
Find the best supplements to boost immune system health
If you're trying to find the best immune system supplements available, Supersmart carries a variety of supplements in the form of capsules, extract, and soft gels to help you improve your immune system health and overall wellbeing. We offer a wide selection of supplements based on your individual health needs, with plenty of great options using natural ingredients.
For more information about any of our immune supplements or other types of supplementation we offer, contact us today and we'll provide you with more details and recommendations.
© 1997-2023 Fondation pour le Libre Choix. All rights reserved
© 1997-2023 Fondation pour le Libre Choix. All rights reserved

x


ok