FREE delivery on orders over $25
Enzymes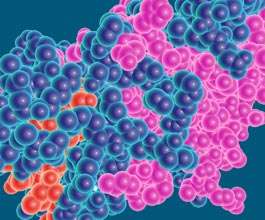 Enzymes are specific proteins which speed up chemical responses in the body. There are at least 15,000 of them. Some are involved in digestion (digestive enzymes), some support detoxification (the elimination of toxins) while others fight inflammation.
The Supersmart catalogue features around 10 such enzymes which are among the best enzymatic supplements on the market. Of particular note are Serrapeptase 60 000 IU, the most effective natural enzyme for reducing inflammation, and Bromelain 500 mg, an anti-inflammatory enzyme extracted from pineapple stems. All our enzyme supplements benefit from the use of DR Caps™, state-of-the-art gastro-resistant capsules which ensure that the highly-sensitive enzymes survive the harsh acids of the stomach.
-70%
D-Ribose
D-Ribose is a carbohydrate that helps regulate energy production
$9.30$31.00

No reviews
+
-35%
NAG Supplement
Glucosamine supplement for arthritis
$18.85$29.00

1 reviews
+
Policosanol
Policosanol is a specific extract of sugar cane with anti-cholesterol effects
$22.00

No reviews
+
Find the best stomach enzyme supplements at Supersmart
Looking for some of the best enzyme supplements for inflammation? Here at Supersmart, you'll find a variety of digestive enzyme supplements that can help improve your health, with plenty of different products including DR Caps and Japanese fibrinolytic enzyme soft gels. Regardless of the types of stomach enzyme supplements you're looking for, we have something for everyone who wants to alleviate inflammation and other symptoms.
Browse our complete selection of enzyme supplements and contact us today with any questions for additional information about these and other supplements we offer.
© 1997-2023 Fondation pour le Libre Choix. All rights reserved
© 1997-2023 Fondation pour le Libre Choix. All rights reserved

x


ok