Black Week !
10% off on the whole website with code
BLKDAY23
FREE delivery on orders over $25
Gut Health Supplements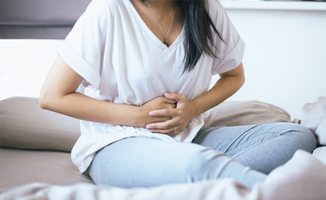 Do you frequently suffer from bloating, constipation or stomach ache? Are you looking for dietary supplements to improve your intestinal transit ? Your search is over. Discover our range of the best natural products for easing and preventing intestinal discomfort, and be sure not to miss our selection of probiotics, a key Supersmart speciality.
Topping the list is the well-known product Probio Forte™ which has attracted global popularity, as well as Lactobacillus gasseri, a probiotic strain recognized for its benefits for intestinal health and weight control. Last but not least, there's H. Pylori Fight, the hugely-successful natural treatment for Helicobacter pylori, and Anti-Acid Reflux Formula, a classic solution to combatting acid reflux.
Discover our vitamins and other supplements for teeth and gums as well.
Maintain Good Digestive Health with Gastrointestinal Food Supplements from Supersmart
Through the use of digestive health supplements in addition to a healthy diet, you can improve your gastrointestinal health and avoid potential problems. There are plenty of natural digestive support supplements available here at Supersmart, along with many other types of supplements. Depending on your needs, you can benefit from incorporating these supplements into your daily eating habits.
Browse our selection of gastrointestinal nutritional supplements here and find what you need to maintain ideal health.
© 1997-2023 Fondation pour le Libre Choix. All rights reserved
© 1997-2023 Fondation pour le Libre Choix. All rights reserved

x


ok