Black Week !
10% off on the whole website with code
BLKDAY23
FREE delivery on orders over $25
Skin Hair & Nails Supplements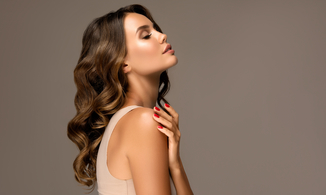 Would you like to regain a head of hair full of shine? Soft, thick, strong, and lustrous hair? Do you wish to nourish it with quality natural products? You are in the right place! SuperSmart offers you a selection of hair dietary supplements.
Developed in line with the latest scientific advances, our products offer solutions tailored to various common issues: stimulation of hair growth, combating hair loss, providing targeted substances that strengthen the scalp and hair fiber, enhancing the beauty of the hair, etc.
To formulate them, we have chosen high-quality ingredients, such as biotin (Biotin). Our famous synergistic formula Hair & Nails Formula thus combines biotin, keratin, zinc, and bamboo extract. Also, these other formulas favored by our clients, Keranat, Hair Growth Booster and Daily Beauty.
Also discover our dietary supplements for skin and dietary supplements for nails.
Choose from a variety of hydrating vitamin supplements at Supersmart
Here at Supersmart, we carry a wide range of healthy hair growth supplements and supplements for healthy skin, with many types of formulas, capsules, shampoos, extract, and other products available to help you improve your overall skin and hair health. You'll be able to find what you need to encourage hair growth and help maintain hydrated skin when you shop with us today.
If you would like more information about any of our hydrating vitamin supplements, or any other supplementation we offer, contact us today.
© 1997-2023 Fondation pour le Libre Choix. All rights reserved
© 1997-2023 Fondation pour le Libre Choix. All rights reserved

x


ok