Vitamins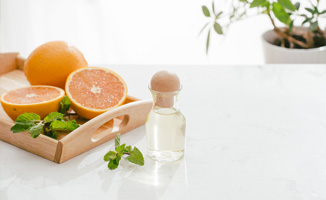 The importance of vitamins to health Vitamins are organic compounds essential to health with no caloric value. Although they are present in the diet in trace amounts, they participate in many of the body's key functions. Some have to be obtained from the diet since the body is unable to produce them. individuals who do not consume a balanced diet, and whose basic needs are not being met (insufficientintake), are at greater risk of vitamin deficiency.

It can be difficult to make the link between state of health and vitamin deficiency, especially as when clinical symptoms become apparent, deficiency is already likely to be at an advanced stage. Adequate intake sufficient to maintain good health will vary from person to person, depending on state of health (digestive disorders, chronic disease, alcoholism, etc) as well as . Furthermore, several studies suggest that recommended daily intakes for nutrients may be too low for our actual needs. Given the preventive powers of many vitamins, it would seem a shame to confine ourselves to minimum amounts.

In cases of vitamin deficiency, taking vitamin supplements is really the only solution. Whether for prevention or treatment, below are Supersmart's recommendations for vitamins in their most effective forms.
Deficiency-risk' vitamins

Here, we summarise the main functions of several 'deficiency-risk' vitamins, and their best dietary sources. Vitamin D (the sunshine vitamin) is essential for and . It enables the body to use phosphorus and calcium to ensure growth and maintenance of bone structure. There are two forms of vitamin D – ergocalciferol (or vitamin d2) present in plants, and an animal form called cholecalciferol (or vitamin d3). Both are converted by the body into calcitrol, the form responsible for vitamin D's benefits. A lack of vitamin D can be caused by too little time in the sun: exposure to the sun's rays actually generates almost 80% of the vitamin D we need.

For optimum efficacy, vitamin D should be taken in small doses at repeated intervals (as the body can absorb no more than 500mg of calcium at a time). Where is vitamin D found? Foods rich in vitamin D include fish (salmon, herring, tuna), eggs, milk and soya drinks.

Vitamin C protects against infection, promotes healing and facilitates iron absorption. It is often indicated in cases of short-term fatigue. Where can you find vitamin C? In many brightly-coloured fruits and vegetables (peppers, oranges, strawberries, kiwi, broccoli…).

Vitamin K is essential for processes of coagulation and tissue calcification. Common in new-born babies, vitamin K deficiency can be corrected through supplementation. It may also help prevent and treat osteoporosis. Which foods are the best sources of vitamin K? Primarily, green vegetables (particularly dark green) such as spinach and broccoli, as well as algae, liver, milk and fish oils. Vitamin E, vitamin b1 and vitamin b12 are also among those vitamins for which Western populations may be at risk of deficiency.

© 1997-2019 Fondation pour le Libre Choix. All rights reserved

© 1997-2019 Fondation pour le Libre Choix. All rights reserved

x